I have been in the insurance industry for over 30 years. I started in Bemidji, Minnesota. After building one of the largest agencies in the company I moved to Toledo, Ohio to help open up that territory as a sales manager in charge of hiring, training and helping set up business's for startup agencies. Seven years later it was back to agency to have more control and build our own business again. My family has been in Nevada for about seven years. My wife, and business partner Sue, is also active in the business. We have worked together during our entire career.
Customer Review:
"Just want to say thank you for going that extra mile in helping me log into the Obama plan.  You came to my rescue when the time limit was barely to an end.  You went out of your way and came to my
apartment complex
after your work day has ended.  You could've said you would try on your next working day but you offered to come to me.  As frustrating as it was trying find an affordable insurance you were very patient and understanding.  You deserve an employee of the month award for your excellent customer service.
Much Mahalo (thanks),
Aloha Constance"
As a captive agent, my staff and I were limited in the products available and the types of business's we could work with. Despite this, we built an agency in Nevada that was one of the fifteen largest agencies of roughly 3,500 in the U.S. of this captive company. In 2009 we finished number one for new commercial insurance business! 
Our business philosophy is to help you get the best value for your insurance while making sure you have the coverage you want and need. There is one thing that none of us can make more of and that is time! Many of you have probably had the frustration of having to go to five different agents/companies if you wanted to compare five companies. NO MORE! With us we will shop for you. We work with many national and regional companies that compete for your business! So before you even purchase insurance from us we are saving you your most valuable resource- your time!
Once you are with us you will never have to shop your insurance again. If you feel the company you have with us is out of line, just pick up the phone and ask us to shop it again for you!
We are a full service agency offering all types of insurance. We will help with any claims you have. We know you have many options when it comes to insurance– with us you can count on exceptional service!"
-Keith Balsiger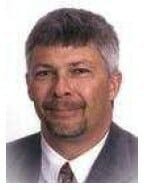 Open Monday through Friday from 8:30 a.m. to 5:00 p.m. (Pacific Time)
Balsiger Insurance is an independent insurance agency located in Las Vegas, Henderson, and Reno, Nevada. We do business throughout Nevada in: Reno, Las Vegas, Henderson, Sparks, Pahrump, Laughlin, and Boulder City. Additionally, we offer insurance in California, North Dakota, Tennessee, Georgia, Florida, Arizona, Utah, Oregon, Idaho, Washington, Texas, North Carolina, Minnesota, Ohio, Missouri, Indiana, Colorado, Pennsylvania, Wisconsin, and Illinois.