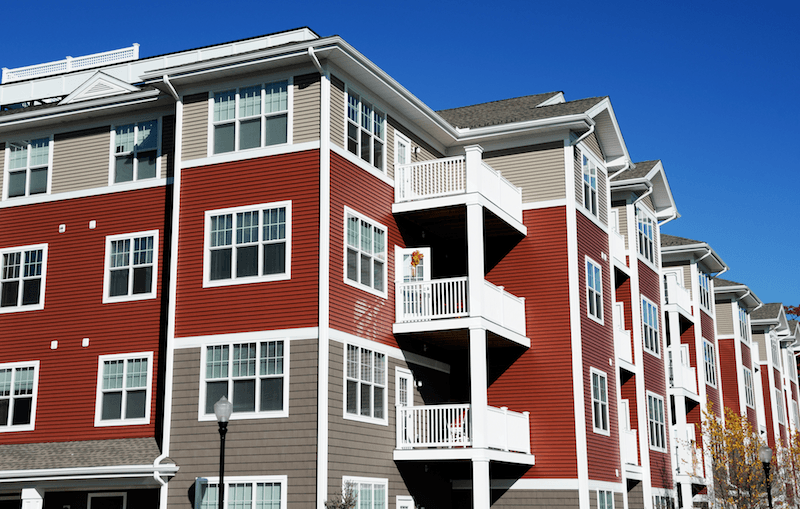 Here are some questions you might want to ask about your apartment building insurance:
How is your loss of rents covered?
What about liability limits?
Do you need an excess liability policy?
What deductible is the best value?
Do you have special form coverage?
Is there coverage for fences, entry gates, signage, mail box clusters, carports, landscaping?
Do you have or need ordinance or law coverage?
What about sewer or water backup coverage?
Are coinsurance penalties waived?
If you have multiple buildings do you have blanket coverage?
Is your coverage RC or ACV?
Do you have a property manager?  If so, are they covered under your policy?
Do you have Tenant Discrimination coverage?  Most owners don't and it could be a very large exposure in today's world!
Do you employ anyone to work at your property?  If so, do you have the proper worker's compensation in place?
Do you hire other vendors to work on the property such as landscapers?  Has your current agent helped you put together minimum insurance requirements for the contractors that work on your property?  Are you named an additional insured?  Should you be?
As you can see-it's more than calling an agent, getting a rate, binding coverage and then talking to the agent next year at renewal! 
Owning an apartment building is a big investment.  Insuring your investment is not as easy as taking the lowest quote!  In many cases this is your retirement money… at Balsiger Insurance we have aligned our agency with top carriers to make sure you get the best coverage with the best pricing!
At Balsiger Insurance we work with every type of apartment building. This includes everything from the near perfect complex to the low claim apartment complexes to those that have had claims issues and/or have some upkeep needs. 
We have programs that specialize in older properties and those that target newer complexes.  Habitational risks are right in our wheelhouse. We are constantly watching and adjusting the carriers we work with to make sure our clients get what we as a broker bring to the table: the best combination of price and protection!
If you have had some claims or vacancy issues you can still reach out to us and we will discuss your situation and give you an honest opinion on what your options are.
Each insurance company we work with has different targets and different sweet spots.  One company might look at the last 3 years' history while another might look at 5 years.  That's what we are here for.  You contact us and we figure out the best place to look for coverage for you!
Our team will also help you with loss prevention planning and disaster planning.  Has your current agent talked about transferring claim payouts to tenants if they cause the loss?  This can keep your loss ratio lower which will keep your future rates lower!
Has your current broker talked about things other than their great rate?  While habitational, rental property and apartment building insurance might seem as simple as, you need X amount of coverage and here is the price, it's far from it!
You need one of the professionals at Balsiger Insurance that work with business owners every day.  Our team has members that specialize in business coverage and others that specialize in auto and home coverage.
Not all apartment or landlord building coverage is the same.  Sure, all will provide coverage for your building for primary perils….
Does your apartment complex insurance broker/agent have access to multiple companies or are you forced to fit their one or two carriers?  At Balsiger Insurance some of the companies we use for our apartment and rental property owners include Traveler's, Nationwide, UCA, Philadelphia, Liberty, Core Program, CIBA, Sequoia, American Modern, Foremost, Lloyds and many more as needed!
Give one of our professionals a call and we will help you buy your apartment owners insurance on facts, services we provide and our knowledge of your exposures and how to properly protect your investment.
Your first step in getting the answers you need is to interview and hire us as your broker!
Balsiger Insurance has two locations in Nevada: Reno and Las Vegas. We provide you with coverage in the following states: Arizona, California, Utah, Oregon, Washington, Idaho, Texas, Missouri, Pennsylvania, Ohio, Minnesota, Wisconsin, Georgia, and Illinois. 
Do you live in Pennsylvania, Illinois, Indiana, North Dakota, or Florida, and own an apartment building or condo complex? We have the coverage that you need.
Do you need coverage in the other midwestern states? Ohio, Minnesota, Illinois, Missouri, Indiana, or Tennessee?
Don't forget about the west coast states: California apartment complexes, Oregon apartment buildings, Washington buildings, Idaho, Arizona, and Utah apartment complex owners' insurance. 
Contact Balsiger Insurance by clicking here. Or give us a call at 702 220 8640.