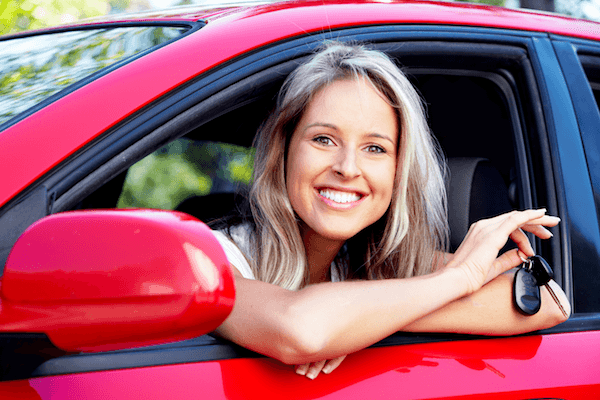 ---
Nevada Auto Insurance: 
Searching for car insurance quotes in Las Vegas? Don't give your information out to a bunch of different agents that think all policies are the same! Gain access to the best insurance companies that specialize in what you need and keep your car protected with Balsiger Insurance.
---
A Testimonial:
"Karen,
Thank you! You are truly awesome. These days so few that call themselves professionals act like pros.
You are a true professional and you go the extra mile.
Bravo! And tell your boss I said so!
Talk soon,
Bob"
---
Las Vegas car insurance gives you protection from things like road collisions, and other unpredictable accidents. Property coverage covers things like vehicle theft, while liability covers things like bodily injury and property damage. Automobile insurance is the general term for coverage on trucks, cars, vans, motorcycles and other vehicles.
Looking for discounts like auto/home, multi-car, safe driver?
We have you covered. Want us to contact you for your new quote? You can also stop by our Southern Nevada location at 3481 East Sunset Rd, Ste 100 Las Vegas, NV 89120.
Don't take gamble with your rates, even though you live in Las Vegas, Nevada! On this page, we have quality information regarding auto insurance, vehicle coverage, whatever you call it, we have the required info you need to become an informed buyer. Don't assume all companies offer the same level of service that you need! We are here to help, and this page shows some of our extensive knowledge on the subject. For even more info check out the state of Nevada's requirements on the DMV's website.
Contents:
"claims-what you need to know"
"comprehensive and collision coverage"
 What you need to know:
When the time comes….when you are involved in an auto accident what will you do?
If you are injured in an accident, be sure to call 911.
First the WHO… get more than just the other parties name and phone number! Take the time to get their address, date of birth, names of other occupants in their car, ask if they own the car-if not get that information. Get their insurance information- their policy number, their agent's name and phone number, and the company that they are with.
Then the VEHICLE involved in the accident. Get the year, make, model, Vehicle ID number and the color of the vehicle. Believe it, there are fraud rings in our world!
WHERE and WHEN did the accident happen? Was it on Las Vegas Blvd.? Was it in Henderson, NV? Write down the cross streets and time of day too.
Take notes on the condition of the other car. Describe any damage for the whole car, not just the part of the vehicle involved in the accident, take notes on everything. If you can, take PICTURES of all four corners of the vehicle.
If you can take photos BEFORE you move the vehicle showing the point of impact; it may help determine who is at fault.
Look around… are there any witnesses? If so, get their names and contact information.
Don't be afraid to call the police. You'd be surprised how many clients come in and say they had an accident, but no worries the other party admitted blame and is going to take care of it. Then when the client gets the estimate, the story changes, the other party suddenly feels that they were not at fault and want our client to pay for the damages to their car. Or worse yet, we had one where our client bumped into someone else at a stoplight, no damage to either car, off they went. And almost a year later, the client received the letter asking for over $100,000 due to injuries the other party sustained in the accident. Don't let this be you.
CONTACT your agent if you have any questions about filing a claim… there are times when you may be in your best interest to not turn in a claim. If there is no question you can contact your insurance agent or the car insurance company to get the claim set up.
10. Bottom line- If you are driving in the Las Vegas valley, protect yourself BEFORE you have an accident. Review your coverage and make sure you have the protection that you want.
11. Once you have filed a claim- depending on who was at fault, the severity, and the ability to contact the other party- the handling and timeframes can vary. The adjustor handling the claim should be able to give you a good idea as to how the process will work. We always encourage our clients to contact our office if there are any questions or concerns… that is what you pay us for!
Contact Balsiger Insurance for a no obligation review of your coverage and get quotes.
Liability Coverage:
First and foremost, unless you have nothing to lose, Nevada's minimum coverage is NOT adequate.  Don't make the mistake of purchasing state minimums, even on a motorcycle- we often see clients that have good incomes and assets but minimum limits on their motorcycles.  Guess who pays if you are liable in an accident and you use up your coverage….you guessed it…YOU!
There are a couple of ways to purchase your liability coverage-split limits or combined single limits.  We like the combined single limits or CSL. Here is our short version why:
Let's say that you buy split limits of 100/300/50…this means that if you injured one person in an accident, you are covered up to $100,000.  If you injured multiple people the maximum coverage is $300,000.  If you damaged someone's property you would be covered up to $50,000.  As a comparison if you purchased a CSL of $300,000 you are covered up to $300,000 total.  You can use the coverage wherever it is needed. It all could be used for one person, all for property damage, or split up to $300,000.  If you happen to injure someone, then you will potentially have three times the coverage for his or her injuries.  Keep in mind that liability coverage is when you are legally liable.  If you are not at fault this coverage does not apply.
Many of our Nevada clients also look at adding an umbrella policy…this will add one million or more in protection for them.  It goes over the top of their exposures such as car, home, boat, RV, cycle….the additional cost can be as low as $150 per year!
This is a brief explanation of LIABILITY COVERAGE on your auto policy.  For a more in depth explanation contact Balsiger Insurance. We can offer you a free analysis of your current coverage? Need instant insurance rates? We have you covered.
2.   
Automobile Insurance in Nevada
Comprehensive and Collision Coverage:
Comprehensive and collision coverage on your auto policy is OPTIONAL. Of course if you have a loan on your vehicle, then the terms of your loan will probably make these required coverages.
COMPREHENSIVE COVERAGE provides coverage to repair damage to your vehicle caused by something other than collision after you pay the deductible. Types of losses include glass breakage, damage caused by an animal, fire, theft, wind, and others.
Collision coverage is just like what is says… it pays for damage to your vehicle when you are involved in a collision with another vehicle or a stationary object such as a tree. Again, you will pay the deductible, and your policy will pay for the damages that exceed the deductible.
There is often confusion when a vehicle is damaged by a hit and run driver. This is a collision claim, NOT a comprehensive claim.
Many of our Nevada clients don't realize that you do not have to have the same deductible on both comprehensive and collision. In fact, it may make sense to carry a lower deductible on your comprehensive coverage.
At what point do you remove the coverage? At what point do you increase the deductible? Do all vehicles have the same deductible- NOT necessarily! Contact one of our professionals for advice on this.
This is a brief explanation of comprehensive and collision coverage on your automobile insurance policy. For a more detailed discussion contact us.
Balsiger Insurance offers free reviews and analysis of your coverage for you. Contact us today for a no obligation review. We don't provide cheap car insurance, but we do provide great rates for your policy, because we are an independent agency. That means we can shop many different companies to get you the best rate. We'll do everything we can to help you save on your insurance rates, but you should know that cheap car insurance isn't always the best car coverage for you!
3.   
Auto Insurance Coverage
Medical Insurance:
Medical insurance coverage on your automobile policy is OPTIONAL in Nevada. According to the Nevada Division of Insurance website "Nevada drivers are required to have protection levels of at least $15,000 per person for bodily injury, $30,000 per accident for bodily injury, and $10,000 per accident for property damage."
What does it cover?
Medical coverage provides first dollar coverage for you and your passengers that are injured in a car accident regardless of fault.  Coverage can be declined or purchased in limits anywhere from $1,000, $5,000, $25,000 or more.   This coverage also provides protection for you and your family members living with you if injured as a pedestrian or if in another vehicle that does not have the coverage.
Why DECLINE coverage?
One reason would be if you have great health coverage, then why pay for a duplication of coverage?  If you have both, then the coverage kicks in first…once the coverage is used up, then your medical coverage kicks in. If you don't have medical coverage on the policy, then you start with your health policy.
Why HAVE coverage?
Maybe you don't have health insurance or you have a large deductible.  Or perhaps you are a volunteer parent that has other children in your vehicle on a regular basis.  You won't know what they have for coverage.  If you get in an accident you may feel responsible.  Having adequate medical coverage could save a friendship or avoid an awkward situation.
Look at the cost.  Often times we see potential customers with a token amount of coverage that is not cost effective….some agents may just include $1,000 of coverage to avoid getting sign offs or to avoid having the discussion with you to make sure you have the insurance you desire!
This is a brief explanation of MEDICAL COVERAGE on auto insurance policies.  For more details, feel free to contact our team.
Do you live in Las Vegas? Balsiger Insurance offers free reviews and analysis of your coverage for you.  Contact us today for a no obligation review of your coverage.
Give Balsiger Insurance a call @ 702-220-8640 for more info.
___________________________________________________________
As an independent agent with offices in Reno and Las Vegas, we work with many different companies, including: The Hartford, Progressive, Nationwide, Travelers, Safeco, Mercury Insurance Group, Hagerty Collector Car Insurance, and more.
We have customers located throughout Las Vegas and Henderson Nevada, including Summerlin, Downtown, Green Valley, Anthem, Seven Hills, Sunrise Manor, Aliante, Blue Diamond, Spring Valley, MacDonald Ranch, and more! If you're looking for car insurance in Reno, click here.
Information on Las Vegas:
Las Vegas is located in Southern Nevada in the Western United States. The Las Vegas metropolitan area has a population of approximately 2 million people. Known for its casinos and wealth of entertainment, the city is home to all things tourism. If you are just here on a vacation, then you can learn more about Tourism here. The Las Vegas Metropolitan Area includes Henderson and Boulder City as well.
Balsiger Insurance has an office located at:
3481 East Sunset Rd, 

Ste 100
Las Vegas
, NV 89120
Give us a call, we have local insurance agents ready to assist you and help you get a free quote. Our office is known for its great customer service. Give us a chance and we promise you'll be happy you did!
Insurance Information Institute: 
http://www.iii.org/facts_statistics/auto-insurance.html
USA.gov: