Looking for commercial insurance in Las Vegas, Nevada?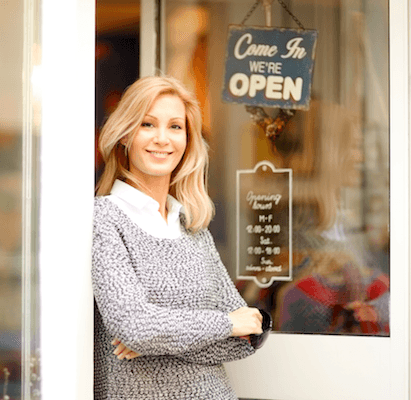 Balsiger Insurance has just what you are looking for! We have an office in Southern Nevada to help you with your business insurance, it is located at 3481 East Sunset Rd, Ste 100 Las Vegas, NV 89120.
Office phone: (702) 220-8640.
We are here to help you find just what you need for you commercial insurance coverages.
If you own a business it is very likely that you have invested both time and money into your business. We are here to help you protect your investment and often times your livelihood. In the simplest terms business insurance simply transfers the risk for covered losses from you to the insurance company.
Commercial and Business Insurance

in Las Vegas:
Depending on a host of factors you may want to consider one coverage to multiple coverage options. Here are some of the coverage options you will want to consider along with the rating basis so that you have an idea of information that a business located in Las Vegas would need to provide us:
Worker's Compensation is required in Nevada if you have employees. It provides medical and lost wage benefits to injured workers. There all also instances where it may make sense to have this even if you don't have employees. Premiums are determined by how much payroll you anticipate over the course of a year.
General Liability coverage is important and also required by whoever you work for and/or if you are a tenant in a commercial property. The rating can be based on payroll, revenue, square footage, number of units or anything else the carrier feels is important in determining their exposure.
Professional Liability, Error & Omissions, Director & Officer, Product Liability, Completed Operations, Tenant Discrimination, non-owned and hired auto liability, are a few of the many other liability exposures/needs you may want to consider. A good broker will guide you through these.
Employment Practices Liability is an often overlooked need. If you have employees you should consider this. It protects you if a disgruntled employee brings suit for hiring practices, wrongful termination and/or wage disputes. We continue to see this premium rise as there are more and more claims.
Property Insurance is just what it says. Coverage for your business property. It can include buildings, business personal property on site, equipment or any other items of value.
Inland Marine or Property Floaters are policies that cover mobile equipment. This can include tools, large and small. It could also include employee tools, materials or other scheduled items. There are endorsements that you can add to cover rented equipment and large items waiting to be installed. Again, your broker should walk you through the options.
Loss of Income and Extra Expense coverage are written hand in hand. Often business owners neglect to talk about or purchase this coverage. A good broker should be talking to you about your disaster plan. What would happen if your place of business were destroyed by a fire? How would you pay employees, operate at a new location? Make sure you discuss this with your broker.
Another overlooked coverage especially amongst contractors is Crime or Employee Dishonesty coverage. This low cost coverage provides protection if an employee takes your money! Time and time again we see bookkeepers that have gotten into the bank accounts of their employers and these employers are so busy doing what they do best-creating revenue that they don't catch on until $30-40,000 or more has been taken.
Commercial Auto coverage can be very important. Even if you are a small contractor you should consider having your work truck covered in your business. To do this you will also want it titled in the business. This adds a layer of protection for your personal assets. Especially if you have employees that will drive the vehicle. And of course, you can write of the premiums paid as a business expense.
Commercial Excess or Umbrella coverage- This is coverage that goes over the top of your liability policy. It can also go over the top of your commercial auto, professional liability coverage and your worker's compensation. These policies have trended downward as far as pricing goes. So, if you haven't considered due to cost it might be a great time to revisit. We see many General Contractors that require this coverage for their subcontractors.
Although relatively new, Cyber and Data Breach losses for businesses of all sizes continue to explode. Any business that takes in client information would be wise to discuss this with their broker!
Finally, although these are very brief descriptions of coverage you may want to consider you can see that business or commercial insurance is complex and you should enlist the help of a broker to make sure you are given all of the options so that you can make a good decision.
As you review options remember that policies have exclusions and endorsements that can broaden or take away coverage. Pay attention to these as much as you pay attention to the limits and premiums.
FREE Business Insurance Quotes – click here
As an independent insurance agency, we are your "one stop shop" for all of your insurance needs. This means we provide insurance coverages from top commercial insurance carriers just for you! Don't search google for hundreds of business insurance companies in Las Vegas, we are your final stop.
Make sure your business is protected properly, don't gamble without having proper coverage. We are here to help explain all of the complicated insurance lingo, and provide top notch service just for you! Stop by our office, give us a call to discuss further, or submit this form to be contacted by one of our helpful business insurance agents.
Business Insurance Las Vegas
Business insurance in Las Vegas is regulated by Nevada's Department of Business and Industry Division of Insurance. This division is charged to create, implement and enforce the insurance laws of the state and to ensure the integrity of the industry in Nevada.
The Division encourages the use of electronic filing and licensing services that streamline the licensing process and are essentially paper free. The Division offers an online license verification program that can be accessed by businesses and consumers.
In Las Vegas and throughout the state, consumers are protected against insurance fraud by the Consumer Services Section, an arm of the Nevada Division of Insurance. The Section handles approximately 25,000 consumer inquiries every year.
Nevada Small Business Facts
In Las Vegas and Nevada, small business is a major contributor to the economy and to the employment landscape. Las Vegas is a business friendly city that relies heavily on its entrepreneurs.
Small businesses are defined as an enterprise with less than 500 employees.
In the last business census in 2008, 43% of private sector jobs were attributed to small businesses.
Small business accounts for 95% of the state's employers. Of the state's more than 215,000 small businesses, 47,772 were small business employers and another 21,786 sole proprietorships with zero employees.
Modified Comparative Negligence State
Nevada is a business friendly state that subscribes to a modified comparative negligence insurance model. As such, a plaintiff bears the responsibility to prove negligence. If determined that the plaintiff bears 51 percent or more of the responsibility, no recovery will be awarded.
If it is determined that the plaintiff bears 50% or less responsibility, the settlement is based upon that percentage of responsibility the plaintiff is determined to bear.
Las Vegas and Nevada also enjoy business friendly statutes of limitation. The statute of limitations for personal injury is 2 years. The statute of limitations for product liability is 4 years.
These laws and other protections help make Las Vegas and Nevada an appealing place to open and operate a business. The limitations statutes reduce exposure to risk and create business friendly insurance rates.
As a result of the modified comparative negligence fault status, businesses in Las Vegas are not required to carry Commercial Liability Insurance, but many do.
Mandatory Business Insurance
In Las Vegas and Nevada, businesses with one or more employees, be they part-time or full-time, are required to carry Workers' Compensation Insurance. This coverage protects employees for all workplace and/or work-related injuries. Workers' Compensation also protects the business because, in most cases, any injury incurred by the employee is limited to the coverage.
In Las Vegas and Nevada, workers' compensation insurance is regulated and overseen by the state's Property and Casualty Section, the same section that oversees title insurance, premium finance companies, service contracts and the Consolidated Insurance Programs.
Disability insurance is required in many states but not in Las Vegas or Nevada. As Workers' Compensation Insurance covers employees for work-related injuries, Nevada Disability Insurance pays benefits to employees who lose work due to non-job related accidents, pregnancy or illness. Although not required in Las Vegas, many businesses choose to provide the coverage as a benefit.
Nevada and Las Vegas law require any business or sole proprietorship that uses one or more vehicles on a full-time or part-time basis to provide proof of auto insurance. Las Vegas business drivers are only required to carry minimum-standard auto coverage but most Las Vegas businesses purchase commercial auto insurance.
Commercial Liability Insurance
Nevada Commercial Liability is not mandatory but is useful for companies that have exposure to risk. Commercial Liability coverage protects the business and personal assets from legal claims and settlements. Most businesses with employees in Las Vegas consider commercial liability insurance a necessary protection.
Commercial liability insurance coverage can be customized to meet the company's needs. Most medium to low risk small businesses in Las Vegas choose between $500,000 and $1 million in coverage. Las Vegas businesses with more exposure should discuss recommended limits with prospective carriers.
Commercial Liability Insurance Options
In addition to general commercial liability coverage, a number of different types of coverage can be included with the policy.
Bodily Injury – This insurance covers physical damage to non-employees at the workplace or businesses location. It also covers injuries caused by employees working at a customer's home or place of business.
Personal Injury – Personal injury coverage protects the business against libel, slander, copyright infringement or invasion of privacy or property. Coverage has other features such as wrongful eviction coverage, false arrest and similar errors that might damage an individual's reputation or rights.
Property Damage – With Las Vegas property damage insurance, the business is protected against claims for damage to another person's property that is caused by an employee or officer of the business.
Advertising Injury – Protects against losses caused by the company's advertising.
Legal Defense and Judgments – This insurance has gained popularity because it protects the business against both real and frivolous lawsuits in a society that is prone to sue. However, the coverage does not protect against negligence or willful misconduct.
Errors and Omissions Coverage – Errors and omissions (E&O) insurance is used by professional businesses to protect against negligence and errors and omissions that cause harm to clients. Accounting firms, attorneys, insurance agents, architects and engineers usually purchase E&O coverage.
Employment Practices Liability Insurance – This coverage protects employers against employment-related liabilities for injuries off the job. Legal fees and damages for a broad number of potential allegations are covered under EPLI.
Directors and Officer's Insurance – For companies that have officers and directors, D&O insurance protects against negligent acts by covered persons. Coverage includes misleading statements, personal liability, reimbursement coverage and entity coverage.
General Liability Insurance – Small businesses in Las Vegas usually have general liability insurance that protects against accidents, injuries, property damage and lawsuits. While not required in Las Vegas, this coverage is strongly recommended.
Las Vegas Business Insurance Rates
Commercial liability insurance rates are based upon a number of different factors, including:
Type of business
Type service
Type products
Number of employees
Time in business
Claims history
Procuring the most appropriate business insurance in Las Vegas should be part of every successful business model. Work with our professionals to buy right and buy smart.