Data Breach Insurance: Facing cyber threats effectively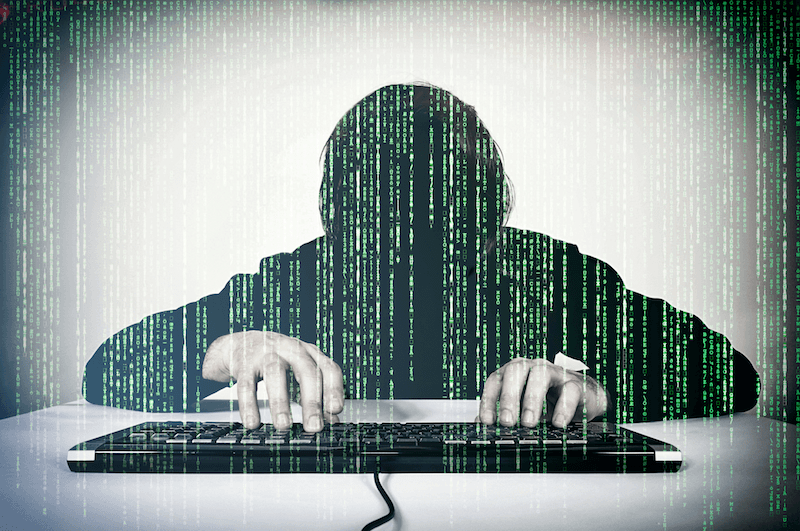 In today's world, businesses cannot function without the aid of technology. Though technology has tremendous positive impact, it also has its own inherent risks like the risk of cyber attack. With the continued advance of technology, the cyber threats also have become more difficult to resolve.
To tackle the threat posed by cyber breach, an appropriate cyber and data breach insurance along with a "disaster plan" is the need of the hour for businesses.
A cyber / data breach attack:
Since most companies do their business interactions online, a continuous internet connection is required, which makes them vulnerable to cyber-attacks. From stealing of intellectual property to theft of user data, the breach of data can have adverse impact on the reputation, customer confidence and brand name.
The best way to protect the data is by having a sound, cyber security policy, which is capably backed by network security, employee education, cyber risk analytics and proper planning of incident response.
How cyber liability insurance helps:
In addition to the obvious reimbursement of claim costs, data breach insurance can provide businesses with access to expert professionals who ensure that you
• Comply with all the regulatory requirements
• Are properly guided on preventing data breach
• Can handle any breach in the data, if it occurs
There are special coverages like the response expense insurance that provides immediate notification to individuals impacted and pays for the advertising expenses on good faith thereby restoring confidence of your customers in your practice or business.
____________________________________________________________________
FREE Report on Cyber Data Breaches here
____________________________________________________________________
The coverage for liability and defense expense in case of a business being sued due to breach also exists in a majority of the states.
How data breach occurs:
Most common ways in which a breach occurs include theft or hacking of social security numbers, credit card information and information of healthcare, sharing or loss of personal data, stolen paper records from office etc.
While hacking is a common threat, the more vexing problem that companies face is due to employee negligence. Lax in the operations and mistakes by employees are most often the reason behind data breaches. A single stolen business laptop can cause unimaginable damages to a business.
Here are some tips to protect data breaches via stolen laptops:
• Laptops should always be carried with you while travelling and should be kept a close eye on during security check at airport
• Carrying your laptop in a normal carrying case, instead of a laptop bag will avoid thieves from identifying that you have a laptop with you
• All information should be backed up and stored in a secure place
• If you have to leave behind your laptop at office overnight, keep it locked or secure it using cable lock to a chair or desk leg
• Avoid using automatic login, as it can easily divulge your information, if stolen
Data breach insurance provides coverage for all vital expenses like credit card monitoring, notification in case of breach and the expenses involved in using public relations consultancy and other related expenses.
Proper guidance on mitigating the cyber-attack risk is also given by the insurance companies. Since the likelihood of data breach is more in the present scenario, being well prepared for the cyber emergency will help you and your company weather the assault in a better way.
For a more thorough analysis of your risk exposures and what you can do to help minimize your exposure, contact Balsiger Insurance.
Small Business Insurance Coverage for Data Breaches:
Do you need Cyber Liability Coverage? Fill in your information to find out.
Sensitive Information for Employees and Owners of a Small Business:
Social Security Number's
Credit & Debit Card Info
Bank Account Number's
Personal Info
Driver's License
State Issued ID Numbers
Health Records
$111, 550 Potential Risk
Some possible results of data breaches include: regulatory sanctions, civil litigations, and damaged reputation.
Keep your business open and running smoothly. We offer you insurance protection from data breaches for your small business.
Offerings:
Legal and Forensic Services
Customer Notification
Monitoring Services
Crisis Management
Good Faith Advertising Services
Defense & Liability Cost 
Looking for information on Data Breach Insurance, Cyber Liability, and Insurance Coverage for Small Businesses? Read the article below to learn more:
With the increasing use of mobile technology and computerized data storage, the likelihood of a computer system being compromised is an everyday possibility and unfortunate reality for hundreds of small businesses. A breach in a business' computer system could lead to confidential client or employee information being stolen, lost, and/or broadcast.
Although not all data breaches are intentional, the after-effect is equally harmful to a business' security credibility and clients' and employees' financial and personal records. A breach could affect the release and misuse of social security numbers, credit card information, driver's license information, health records information, and other confidential business and client records.
For these reasons, data breach insurance coverage is essential for any and all small businesses. However, as with any insurance policy, speak with an agent to discuss specific details related to coverage options, limits, deductibles, premiums, clauses, et cetera.
Data breach insurance is also known as cyber liability insurance and provides several coverage options including:
Crisis management coverage: This covers the expenses related to informing clients and other affected parties of the breach. It also covers the expenses for any campaigns aimed at rebuilding the business' reputation.
Good faith advertising expenses coverage: These are advertising campaigns designed to publicly address the issue of the breach.
Legal and forensic services coverage: This relates to the forensic investigation involved in proving that there was indeed a breach. It also applies to the legal expenses for ensuring that the business is in compliance with all necessary regulations.
Monitoring services expenses coverage: This covers all related expenses for installing security alert systems utilized as breach and fraud preventative tools.
Notification expenses coverage: This covers all expenses associated with mailings and other means of informing clients and all affected parties of the breach.
Defense and liability expenses coverage: This is third party coverage for expenses related to settlements, civil awards, and judgments for which the business has been found liable.
There are several other expenses related to data breaches that could bankrupt a small business if it does not have data insurance or cyber liability. Some of these expenses are one time payments while others are ongoing. These expenses include:
Periodic onsite security assessment that is performed by a Qualified Security Assessor (QSA)
Fraudulent charge reimbursement for all affected persons
Lawsuits from being sued by affected parties
Increase in credit card processing fees
Federal fines and/or municipal fines
Penalties for re-issuing credit cards
In addition to all these expenses, there are costs that cannot be measured such as the loss of customers and the defamation of the business' reputation/brand image. Also, there is the ongoing cost of trying to regain consumer and public trust.
Remember, if your business stores confidential financial and personal records of employees and clients then data breach insurance and cyber liability is a must. Not protecting your business with this type of insurance policy could lead to financial ruin for you and your business should a infringement occur.
Balsiger Insurance provides cyber liability and more business insurance coverages in the cities of: Reno & Las Vegas, the rest of Nevada, and in:  Arizona, California, Texas, Ohio, Pennsylvania, Tennessee, Missouri, North Carolina, Minnesota, Missouri, North Dakota, Georgia, Florida, Indiana, Wisconsin, Illinois, Idaho, Utah, Colorado, Oregon, and Washington.
Do you need Cyber Liability Coverage? Fill in your information below to find out more information: