Are you looking for health insurance quotes in Nevada? If so, then read on:
Affordable dental, vision, and health insurance options for singles, families, and seniors
Many different options to suit your needs
Choose the plan that fits your needs
Send us your info and we will send you quotes from many different companies in 24 hours
We're a broker, so we provide quotes from many leading health insurance companies
Our staff that specializes in health insurance: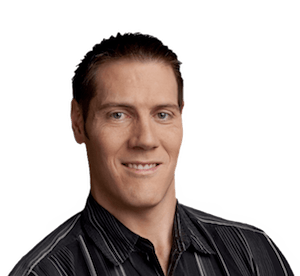 Cody Johnson
Contact:
Cody@balsigerinsurance.com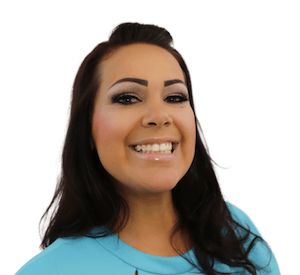 Felicia Aguilera
Contact:
benefits@balsigerinsurance.com
Some of the
Health Insurance Companies

we work with: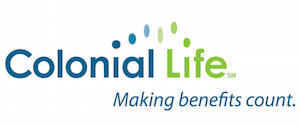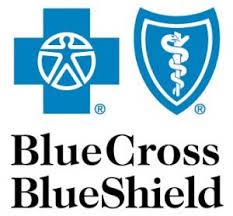 Buying Coverage in Nevada
The passage of new laws has changed the insurance landscape, and has left many Nevada residents uncertain about the new requirements. Many have questions, including the following:
• How and where do residents get coverage in Nevada?
• Must all Nevada residents get coverage?
• When do the laws go into effect?
• Must all Nevada businesses offer coverage to their employees?
• What if you cannot afford it?
The sections below should answer these questions and help Nevada residents choose a plan that satisfies the new regulations.
The Patient Protection and Affordable Care Act
On March 23, 2010, President Obama signed into law the Patient Protection and Affordable Care Act (unofficially known as "Obamacare"). The intent of congress and the president when enacting the ACA was to achieve the following goals:
• To reduce the number of uninsured Americans
• To improve coverage
• To make it more affordable
• To reduce the overall costs of health care for individuals and federal and state governments
Most of the important provisions of the law took effect on January 1, 2014. The new provisions prevent insurers from denying coverage for pre-existing conditions, and require providers to charge the same amount to people in the same age range and geographical area regardless of their sex or pre-existing conditions.
The reforms set a minimum standard for acceptable coverage, and require that all individuals not covered by an employer plan, TRICARE or other military veteran insurance, Medicare, or Medicaid must choose an acceptable policy from private insurer or a state exchange.
Individuals without coverage are subject to a tax penalty, unless IRS guidelines exempt them for financial hardship or recognized religious practices.
Thus, anybody not exempt and not presently covered must choose a plan or pay the penalty, which gets progressively stiffer each year.
How Do You Buy Health Insurance in Nevada?
Another provision of the law encouraged states to enact "state exchanges" where residents can shop for insurance, compare prices and coverage types, and enroll in health care plans.
Contact Balsiger Insurance today to help you understand all of this… It doesn't cost any more to use Balsiger Insurance and we will do the work for you!
The Nevada Health Link Exchange
In response, the state of Nevada created Nevada Health Link, an online marketplace where residents can get insurance even if they were previously unable to buy coverage due to costs or pre-existing conditions.
Did you know we will help you with getting coverage, AND it doesn't cost any extra to use us? Contact our team of insurance experts today.
Nevada Health Link is available to any resident, even those already covered. The only requirements are that signees must be legal U.S. residents living in the state of Nevada. Some things to keep in mind about the program are:
• Signing up for Nevada Health Link does not initiate an INS investigation.
• The purpose of the exchange is simply to lower costs and increase the number of the insured.
• Nevada Health Link can help most Nevada residents find insurance that fits their budget.
Moreover, residents are not required to purchase insurance through the Nevada Health Link. If you already have coverage under an employer plan, or if you prefer to purchase coverage privately, you are certainly free to do so.
Must All Nevada Employers Offer Coverage?
Businesses that employ fewer than 50 full-time employees do not have to offer coverage to their employees, and are not penalized for failure to do so. Larger organizations must offer what is known as "minimum essential coverage"—a level of insurance that satisfies the provisions of the ACA—to their full-time employees or be subject to a tax penalty.
What if You Cannot Afford Coverage in Nevada?
Nevada residents concerned that they cannot afford coverage should fill out an application anyway. Lower income individuals may qualify for public health care assistance programs such as Nevada CheckUp (CHIP) or Medicaid. When you file an application with Nevada Health Link, the site's pre-screener tool notifies you if you meet the qualifications for government health coverage and directs you to the appropriate enrollment site. If you are eligible and wish to enroll, Nevada Health Link forwards your information to the program to make sign-up a snap.
How Do You Enroll?
The open enrollment period for 2016 coverage begins November 1, and lasts until January 31, 2016. Those who miss the enrollment period must find coverage through other sources.
To enroll during the open enrollment period, visit the state exchange website (www.NevadaHealthLink.com) or call the Healthcare.gov or Medicaid call centers. You can also contact your insurance agent or broker, Balsiger Insurance, if you have coverage through a private insurance carrier.
What is the Penalty for Failure to Enroll?
The ACA provides for a sliding scale penalty that starts out relatively light, but rapidly increases in size. To illustrate, in 2014, the tax penalty for failure to find coverage was the greater of $95 or 1% of your calendar year 2014 income. However, the penalty escalates each year until it becomes quite burdensome. In 2015, the penalty was the greater $325 or 2% of your calendar year 2015 income. Finally, in 2016, the tax penalty for not having health coverage rises to a whopping $695 or 2.5% of your income.
Hopefully, the information in this article will help you navigate the ins and outs of acquiring the proper coverage in Nevada. The Affordable Care Act utilizes both the carrot and the stick to get citizens to enroll, and Nevadans have several choices of coverage through the state exchange. The Nevada Health Link website is a valuable resource, so be sure to take advantage of it. If you feel you cannot afford insurance, fill out the application anyway; the pre-screening tool identifies low-income residents who may qualify for state assisted coverage and directs them to the appropriate program.
You no longer have a good excuse. Check out your options, and get covered!
Health insurance covers you from unexpected medical expenses. Moreover, coverage provides benefits when you are sick or injured.
Looking for more information? Click here for an overview from HHS.gov.
Most Americans choose private companies in the United States. As an independent broker, Balsiger Insurance works with many different companies in the U.S. This allows us to provide you with multiple quotes.
Please note, this is for informational purposes only, please contact an insurance professional like Balsiger Insurance for more personalized information.
If you live in Reno or Las Vegas, use one of the these links to contact us:
Health Insurance Quotes- CLICK HERE