(Reno, Sparks, Las Vegas, Henderson, Pahrump, Laughlin, Boulder City, Nevada)
We also provide insurance for HOA's and Condominium complexes in Arizona, California, Oregon, Washington, Utah, Idaho, North Dakota, Pennsylvania, Florida, Minnesota, Wisconsin, Illinois, Ohio, Tennessee, North Carolina, Missouri, Indiana, Colorado, Georgia, and Texas.
"It continues to surprise me that so many volunteer boards continue to look at just the price.  As a board you are putting yourself on the hook for providing every unit owner in your association with the right coverage.  In fact, many of you are purchasing Director & Officer coverage that protects you for the decisions you make…BUT might include an EXCLUSION for insurance decisions…bet you didn't know that!"
---
We are members of: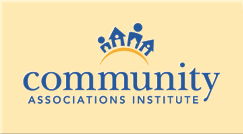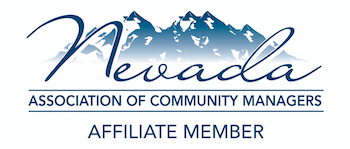 ---
We are members of CAI too!
While you can just put your 
insurance
 out for bids…maybe limit it to those agencies that have experience in working with 
associations
.  Here are some questions to ask potential 
agents/brokers
before you consider putting your faith in them or their 
company
!
Good questions to ask

. 
Also, check out the advantages of working with a broker instead of a captive agent: 
Why use an independent agent?
________________________________________________________________
Why use Balsiger Insurance for your homeowners association insurance?
We are active members of CAI… we keep up to date on NRS statutes, our team all works with association insurance we provide free educational seminars for board members, we will attend meetings, provide loss control services, we will help you shop at renewal…you can actually develop a relationship with Balsiger Insurance without giving up the ability to shop when you see fit!
We have access to many companies that specialize in Nevada HOA and; Condominium insurance, for example…
CNA, Philadelphia, Traveler's, Allied, Oregon Mutual, Great American, Scottsdale, USLI, Chubb, Chartis, Fireman's Fund, XL Specialty, Capitol Insurance, CORE Program, New Hampshire, Hanover & more!
We can handle vacant units for you, we will help educate tenants and unit owners on what insurance they should carry.
And above all….we always strive to make it easy for you to do business with us!
Balsiger Insurance doesn't just quote apples to apples…we dig in and analyze your coverage and make recommendations.  Our proposal's will provide options for you.
We offer Worker's Compensation that will cover board members and volunteers!
We can provide this coverage even if we don't handle the rest of your association at a cost of $615 per year.
Click here to get a quote.
Interested in more Condo/HOA Insurance coverage options?
Give Balsiger Insurance a call.
(775) 826-1559 or (702) 220-8640
HOA insurance in: Arizona, California, Utah, Oregon, Washington, Texas, Idaho, Illinois,  Ohio, Indiana, Minnesota, Wisconsin, and Missouri
Are you an HOA in Arizona looking for an insurance broker?
We have the insurance team that you need.
Condo complexes in each state require specific insurance coverage. Contact us today to find out what your state requires.
We have experience in Ohio homeowners association's (HOA) insurance. Find out more by giving us a call at 702 220 8640.
Keith Balsiger is from Minnesota; we know HOA and Condominium insurance in Minnesota.
Providing top notch service, Balsiger Insurance should be your go to company if you are an HOA in Washington, Oregon, Utah, Idaho, California, or anywhere else on the West Coast.