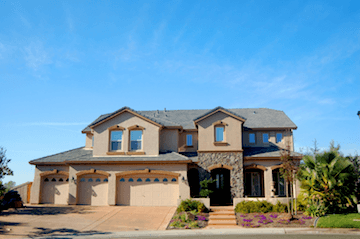 Our office is located at 3481 East Sunset Rd, Ste 100 Las Vegas, NV 89120. Give us a call today to save up to 37% on your insurance package!
(702) 220-8640
We offer insurance in all of Nevada, as well as many other states. Balsiger Insurance strives to provide you with the highest level of customer service in each and every Nevada community. We provide car insurance in Las Vegas, life insurance in Las Vegas, home insurance in Las Vegas, and commercial insurance in Las Vegas. No matter what you need, we are there to help. Read on to learn more about proper coverages.
Click here to learn about an independent insurance agency
Information on Nevada:
Las Vegas is located in Southern Nevada, close to the Arizona and California border. Is it always hot in Southern Nevada? Check the weather here. As an internationally renown city, Las Vegas offers some of the best nightlife in the world, including: casinos, nightclubs, fine dining, shopping and much more. Outside of "the strip" there are recreational areas that offer locals and tourists alike a good time, such as the Red Rock Mountains, and Lake Las Vegas.
Why an Independent Insurance Agency?
As an independent, we can compare many leading insurance companies to provide you with the insurance that fits just what you need, helping you save time and money. We have been doing business in the state of Nevada for many years, we are an independent insurance agency that you can trust.
Want to learn more about Independent Insurance Agents?
Information on Homeowners Insurance in Nevada:
Looking to protect your home with insurance? Give Balsiger Insurance a call to shop multiple companies for you. We are an independent insurance agency, which means you give us your info just one time, and we do the rest.
We find discounts like home/auto, multi policy, claim free, and more… We will not only find you discounts, but we will let you know exactly what is covered and what is not; sometimes homeowners insurance coverages that you need might not be included. This means that you could be missing out on proper protection.
More coverage information:
If you own a home in Nevada, you want to make sure you have enough property insurance on your home to protect you against financial loss in case of storm damage, vandalism, or legal actions brought against you due to accident or injury on the premises. For instance, Nevada weather is unpredictable, and torrential downpours, high winds, and lightning storms can occur. The hard ground of Las Vegas makes it susceptible to flash floods, and after Alaska and California, Nevada is ranked third in the U.S. for major earthquakes.
To guard yourself and your property against common perils, you can choose a variety of types of insurance coverage. The most common types of insurance for your house cover the following expenses:
• Damage to dwelling
• Damage to secondary structures
• Additional living expenses
• Personal property damage
• Personal liability
• Medical expenses
Each of these types of coverage is discussed in depth in the sections below.
Damage to Dwelling
All home insurance policies start by protecting against loss or damage to your dwelling due to disasters such as wind, water damage, fire, and flood—although flood insurance usually costs extra—as well as damage due to vandalism. If your home is completely destroyed, usually you receive the face amount—or maximum payout—of the policy. Otherwise, you receive the cost of repairs. You may also have some type of extended replacement coverage.
Damage to Secondary Structures
Most home insurance policies in Nevada cover damage to secondary structures, in addition to damage to the dwelling. Such secondary structures include the garage, sheds, barns, other outbuildings, gazebos, and even fences. When choosing home insurance, discuss each outbuilding or secondary structure with your agent to make sure your policy provides the coverage you need.
Additional Living Expenses
This type of coverage pays for any additional living expenses you and your family might sustain if your home is destroyed or becomes uninhabitable. These charges include the following:
• Hotel or motel room costs
• Food or restaurant bills
• Laundry bills
• Other costs required for you to continue your previous standard of living
Depending on the policy, coverage might last for a stated time, until a stated dollar amount is reached, or until you can return to your home.
Personal Property Damage
In addition to your home and outbuildings, your home insurance policy should protect you against loss or damage to your personal property. Personal property includes the following:
• Furniture
• Clothing
• Book, CD, record, or DVD Collections
• Appliances
• Electronic devices
• Home office equipment
To make filing a claim easier, consider compiling an inventory of your household goods so you have it on hand should disaster strike.
IMPORTANT: Always make sure you have full replacement coverage for personal property!
Personal Liability
Comprehensive personal liability coverage is one of the key parts of any home insurance policy. It indemnifies you in the event that someone is injured or suffers property damage on your premises. Your policy should cover all court costs and legal fees associated with defending your case, as well as any judgments against you should the court hold you responsible. "All-purpose" liability coverage is portable, meaning that it covers you wherever you are, although boating and vehicular accidents are typically covered under their respective policy types, not under a homeowner policy.
Medical Expense Coverage
Medical expense insurance indemnifies you against any doctor, hospital, or ambulance fees, and other costs of medical expenses that arise out of a mishap on your property. It also covers the costs of any accident that occurs offsite as a result of actions by you, your spouse, your children, or a family pet. Most insurers pay out on claims of this sort whether or not you have been found liable in a court of law.
Other Types of Coverage
Other important types of coverage for Nevada homeowners include flood and earthquake insurance. Normally, these must be purchased separately. As mentioned above, Nevada is home to major earthquakes, and flash floods occur regularly because of the hard ground and torrential rainstorms. Therefore, you should seriously consider adding these types of coverage to your standard home insurance policy, which often only covers storm and fire damage.
Protect Yourself with Adequate Coverage
Finally, make sure you buy enough coverage so that you do not find yourself significantly out of pocket should a natural disaster or other event damage your home and leave you seeking other accommodations. Your policy should all damage to your dwelling and secondary structures, as well as to any personal property within them. You need adequate liability insurance and medical expense coverage in case of accidents on your premises (or elsewhere if you or a family member is at fault), and your policy should cover all additional living expenses in the event your home becomes uninhabitable.
With the right types and amounts of coverage, you need not fear catastrophic financial loss because of a weather event, a natural disaster, or a human-caused accident.
Office Address:
Balsiger Insurance
3481 East Sunset Rd, Ste 100 
Las Vegas, NV 89120
Having Trouble with Your Insurance Company? Turn to Your Insurance Agent!
We've all had the frustrating experience of calling a customer service representative at a big company. Often, the person on the other end of the line doesn't seem engaged in your problem or motivated to help. You may be transferred to different extensions, none of which seem to reach the person who can solve your problem. If you're struggling with a billing question or a problem related to an insurance claim, save yourself the trouble of multiple phone calls to the insurance company and make just one call to your agent instead.
Why Your Agent Has the Advantage
An agent has a few advantages that you as the consumer don't have. Agents deal with the insurance company on a regular basis and know many of the representatives by name. They know who to call with a billing problem and have more weight to throw around because they bring the insurance company the business of many individuals. When you call, you may have trouble being heard, but your agent speaks for you and every other customer placed with that insurance company, making it easier to get things done.
An agent also has a deeper understanding of the problem in most cases. When a billing error arises, the agent may be able to pinpoint the source of the problem to help resolve it more quickly. If you are having trouble getting a claim paid, the agent will understand where the insurance company is coming from and be able to reason with the adjuster to move a settlement forward.
Problems with your insurance policy can be upsetting. You need to know your insurance is active and in place to have peace of mind. But the emotional drive you're feeling can make it harder to resolve the problem. When you have your agent work on your behalf, the conversation remains calm and on track, ensuring your problem is resolved quickly.
Use Your Insurance Agent as a Helpful Resource
Handing over the down payment on a policy and signing the paperwork isn't the end of your interaction with your agent. Agents are there to help you throughout the policy period with any problems that may arise. Using your agent as a resource to help you solve problems with your insurance is just easier and smarter.
If you don't have an agent, you will have to go it alone for now. But you'd be wise to avoid making the same mistake again. When it's time to renew your policy, let us help you find an affordable policy that meets your needs. You'll save money because we can shop around for the best price, and you'll gain the benefit of an agent who can go to bat for you if needed.
Nevada Home Insurance Tips for Lower Rates
Getting the best home insurance in Las Vegas requires the right knowledge of how to shop for it. There are several ways to go about finding the right home insurance, but getting the best coverage at a competitive rate can be difficult.
When you start searching online for the right insurance to protect your home, you may find it very overwhelming in a hurry. There are several insurance companies out there fully capable of providing the right protection for your specific needs. Here are some of the best tips you can use to get the lowest rates possible without skimping on coverage.
Get More than Basic Coverage
The first thing you need to figure out is the type of coverage you want. Home insurance often provides the following coverage:
Dwelling – Protects the actual structure of your home including the roof and walls.
Other Structures – Protects other buildings on your property, such as a shed, detached garage or greenhouse.
Personal Property – Helps to protect any valuable belongings inside your home, such as furniture, electronics or jewelry. This type of coverage helps protect you from theft and can also help protect you from damage outside of the home.
Liability Protection – If someone becomes injured on your property and sues you, this coverage will help protect you.
Guest Medical Protection – Helps to pay for the medical expenses of someone not living at the home who's injured on your property.
These coverage options are very basic, but need to be included in your home insurance policy. However, you should also go beyond the basic protection, depending on your property. A few additional options to consider include:
Flood Insurance
Personal Umbrella Insurance
Living Expense Coverage
And More!
It's important to consider all of your options before finalizing the coverage for your home and property. While not everybody in Nevada will need flood insurance, it may be a smart choice in your area. Personal umbrella insurance can also help give you additional liability coverage, while living expense coverage can help if you have to stay in a hotel due to damage to your home.
Optimize your Deductibles
The two main things that will determine your insurance rate are the coverage and the deductible you choose. While you cannot skimp on coverage, you can optimize your deductible to ensure you get an affordable rate with the right coverage.
Choosing a higher deductible will help to save you money on your annual premium. However, it does mean you will have to spend more out of pocket if you need to make a claim. It's important to speak with an independent agent and consider your personal financial situation when choosing your deductible. Striking a good balance between a low deductible and a high deductible may provide the right rate and the right coverage for you.
Compare Different Insurance Companies
Getting online and comparing rates of different insurance companies is a good idea, but it won't give you the full picture. Often, the online quotes only include the major insurance companies and won't compare rates across the full spectrum of options.
Choosing to work with an independent agent means you will be able to compare rates across dozens of insurance companies at once. In addition, they will be able to see why the rate is lower with one company compared to another. With the help of an independent agent, you won't have to worry about gaps in your coverage when shopping around for the best rate.
Insure for Home Replacement Cost, Not Value
If something happened and your home was destroyed, would you want a check for the value of your home or for the replacement cost? If you get a check for the value, it may not leave you much after paying off your mortgage. However, when you insure for the replacement cost of your home, you'll have better coverage with less risk.
It doesn't cost that much more to insure your home based on the replacement cost compared to the actual value of the home. The premium impact is low compared to insuring your home for the value only. You will also have less exposure from under insuring your home if you need to make a claim.
Gaining Maximum Discounts
While deductibles and types of coverage are the main things that will set your insurance premium, there are many ways to gain discounts. Some of the other factors taken into consideration include:
Package discounts – If you bundle home, auto, life and other types of insurance with the same company, you'll likely receive a discounted rate.
Discounts for home security alarm systems – Adding a home security system will help you gain access to a discount on your homeowners insurance.
Sprinkler system discounts – Since a home with a sprinkler system is less likely to be destroyed by a fire and it's more likely everybody will survive, insurance companies offer discounts if you have a sprinkler system in your home.
In addition, your rate will also be based on the age of the home, your age and a few other factors. Make sure you mention any of the above possible discounts to your agent to ensure you get the lowest possible rate for your homeowners insurance.
There are several things to think about when it comes to covering your home. Making sure you get the right home insurance is important. If you're looking for the right coverage, at an affordable rate, contact us today.