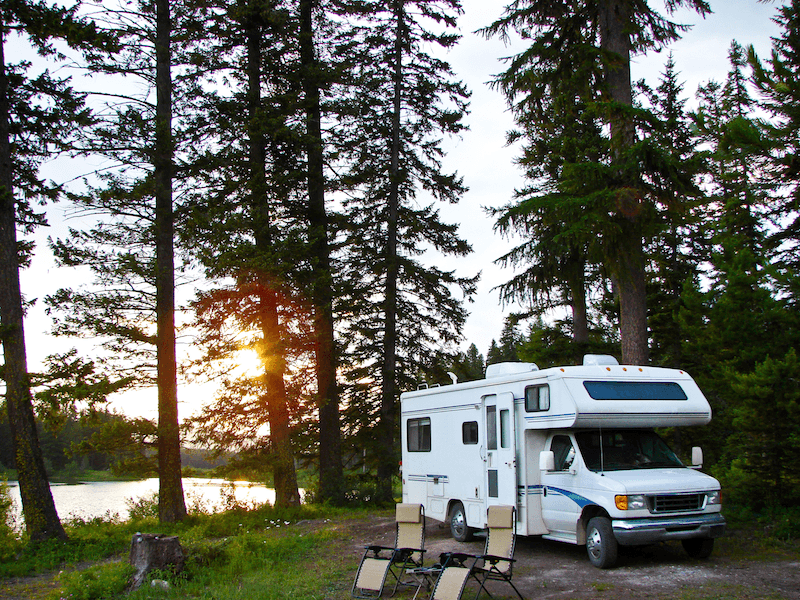 Did you recently purchase a motorhome in Las Vegas? Are you planning any big trips with your RV this Summer? Make sure you have the proper RV/Motor home insurance from Balsiger Insurance. We can walk you through what insurance you need to be insured correctly in case of an accident.
We have RV insurance for: full replacement, personal attachments, personal items, full timer liability- when you live in your motorhome, vacation liability insurance, campsite coverage, and emergency expenses insurance coverage. Make sure you ask us about towing coverage too! Not to mention our many RV insurance discounts. Bundle your car and home insurance policies with Balsiger Insurance to save up to 37%.
BEWARE: A car insurance policy might not be able to protect your motorhome or RV (recreational vehicle) when you are in an accident. Contact us to find out what you need…
Do you live in your RV?  You might need full-timers liability. Contact our insurance agency to find out.
Some of the things included in your RV insurance coverage: theft, vandalism, fire, windstorm, storm damage, smoke damage, flood damage, accessory coverage, satellite dish coverage, and even damage from low hanging branches. Contact us to find out what exactly you need for your motorhome policy before you buy insurance!
___________
Balsiger Insurance is an insurance agency that offers insurance protection in over 10 states. We work with leading insurance companies to offer you the best rates. We have one office located in Reno, Nevada, and another located in Las Vegas, NV. We have everything from home insurance to commercial insurance.
Contact us if you live in Reno, Las Vegas, Henderson, Sparks, Boulder City, Pahrump, Fernley, Elko, or Fallon, Nevada.