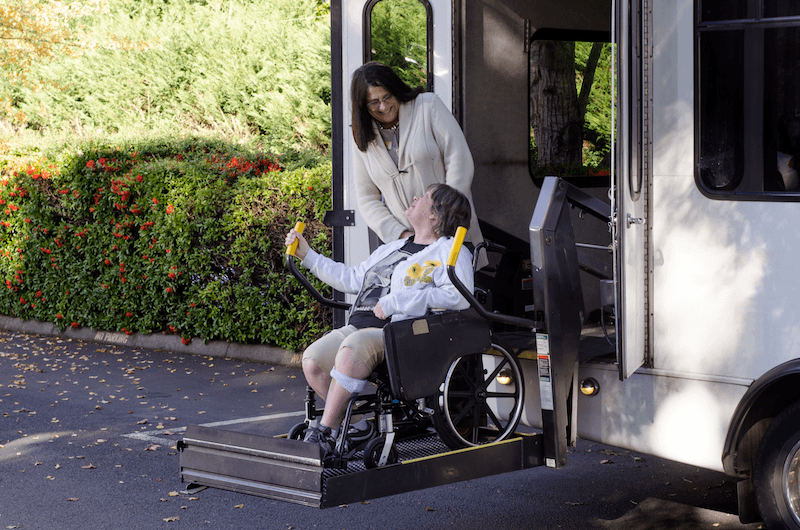 As a non-emergency medical transport business you have probably already experienced the fact that insurance coverage is special and somewhat limited for your company. As a broker, Balsiger Insurance has access to the best insurance options for your company.
Our operating territory for Non-Emergency Medical Transport business insurance includes Nevada, Washington, Oregon, California, Arizona, Utah, Tennessee, Texas, Pennsylvania, Florida, Minnesota, Missouri, Ohio, Wisconsin, Illinois, Indiana, Idaho, Georgia, Colorado, North Dakota, and North Carolina.
We can get you all types of coverage including:
General Liability
Commercial Auto
Worker's Compensation
Umbrella/Excess
Cyber/Data Breach
Property
Professional Liability
Employment Practices Liability
We are also able to include loading and unloading coverage-this is excluded in many cases.
Working with Balsiger Insurance gets you access to a wide range of Risk Management tools at no additional cost!
Non-Emergency Medical Transport Insurance—Is Your Fleet Covered?
Due to medical and technological advances that have developed over the last several decades, people in the United States are living longer, more active lives. Even the aged and disabled are considerably more mobile than ever before. However, such individuals often cannot operate a vehicle on their own, and require more assistance than a traditional taxicab service can offer.
For instance, medical transport vehicles must accommodate passengers in stretchers or wheelchairs, in addition to people who walk only with difficulty using a walker or a cane. Because of these facts, NEMT insurance is becoming an ever more vital part of the U.S. economy. However, because of the inherent risks involved in transporting elderly or special needs clients, business owners who operate medical transport companies must take care to protect their assets against liability, should an accident or other mishap occur.
What Does Non-Emergency Medical Transport Insurance Cover?
Non-emergency medical transport insurance is in fact of bundle of different coverages. The most important of which include the following:
• General liability coverage
• Professional liability coverage
• Auto liability and physical damage coverage
• Worker's compensation coverage
The sections below describe each of these types of coverage in some detail.
General Liability Coverage
General liability coverage protects you against the kinds of legal actions that any type of business might face from a third party. These include bodily injuries, property damage, slander, libel, copyright infringement, etc.
This type of insurance pays for the cost of legal representation, court costs, and judgments against you. Because these are general claims that can affect any business regardless of size or industry, this coverage is the foundation of a sound insurance plan.
Professional Liability Coverage
Professional liability insurance, or "malpractice insurance," covers you against legal claims of negligence or other failings that arise out of your professional services. In the case of medical transport, it covers your legal fees and costs should a driver, employee, or company officer be liable for:
• Impaired or negligent driving
• Providing negligent services
• Mistakes or omissions of care
• Failure to fulfill contractual agreements
This type of insurance protects you against such claims and the legal expenses to defend against them, whether or not the action has any merits. This is important, since you need not actually commit a legal tort to find yourself on the wrong end of a lawsuit.
Auto Liability and Property Damage
Auto liability and property damage insurance are probably familiar to anyone who owns or operates a vehicle. Many—in fact, almost all—states require vehicles to have some combination of these two types of coverage before they can take to the road.
Auto liability protects your company against any medical, hospital, or emergency transportation expenses that should arise out of injuries sustained during an accident or other mishap for which your company is liable.
Property damage coverage protects you against the costs to repair or replace property damaged or destroyed in a collision for which your company is responsible. This coverage includes property that might have sustained damage, such as motor vehicles, personal property inside a vehicle, or fixed property, such as fences, buildings, outbuildings, or landscaping.
Worker's Compensation Insurance
Worker's compensation insurance covers the costs of medical expenses and wage replacement that might arise should an employee sustain injuries while performing his or her work duties. Treatment and weekly disability payments are provided in exchange for the employee giving up any future right to sue for negligence.
It is an important type of coverage, because it protects both the employer and employees. Employees sustain no out-of-pocket expenses for injuries sustained while on duty, and employers benefit because they need not worry about future tort actions brought on by the injured employee.
How to Buy Non-Emergency Medical Transport Insurance
When shopping for medical transport insurance, be sure to look for exclusions that carriers do not cover. For instance, some insurance companies have a "sexual abuse exclusion" and will not cover you against lawsuits arising from inappropriate sexual contact by an employee or officer.
Some companies offer off-duty or Good Samaritan coverage—often at no additional cost—which covers incidents that occur even if the employee is off-duty or has stopped to assist someone outside of his or her work duties.
Some carriers require that your company has been in business for a certain number of years before they will provide coverage. For instance, you may not be able to buy worker's comp insurance until your company has reached its third birthday.
Make sure to consult an insurance agent or broker whom you trust to provide the best advice about the coverage you need. Legal requirements vary from state to state, and a local insurance advisor is sure to understand local regulations.
Now is the perfect time to check with Balsiger Insurance for your insurance coverage. We have access to a number of special insurance programs for non-emergency medical transport business owners.
Resources for business owners:
https://www.sba.gov/blogs/resources-starting-non-emergency-medical-transportation-business-0
http://www.insureon.com/products/policy-comparisons/general-liability-vs-professional-liability/