Are you a real estate professional in need of proper error and omission coverage?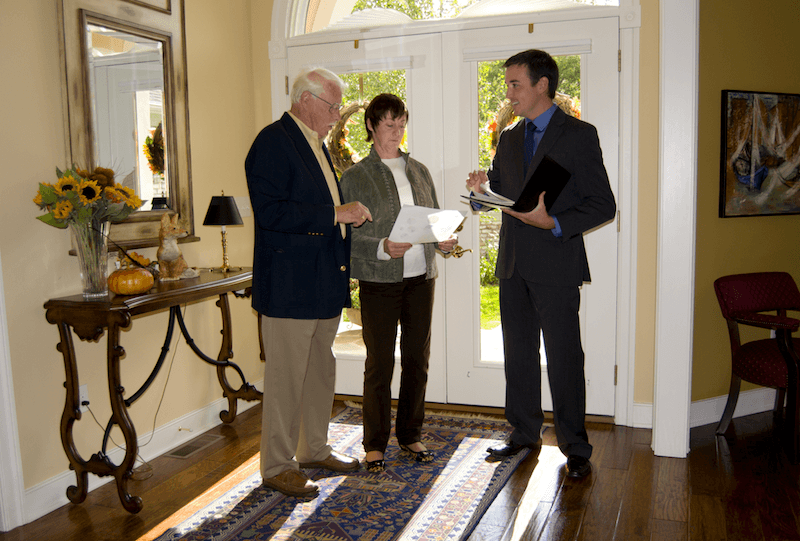 Balsiger Insurance can provide you with the right coverage to protect you as a real estate agent. Give us a call at 775-826-1559 or 702-220-8640. Also feel free to contact us here. In case you don't live in Reno, Henderson or Las Vegas, NV, we also offer real estate e and o insurance in many states: California, Idaho, Florida, Oregon, Utah, Colorado, Tennessee, Washington, Missouri, North Dakota, Pennsylvania, Arizona, Texas, Minnesota, Georgia, Ohio, Illinois, Wisconsin, and North Carolina.
Annual PREMIUMS start as low as $400/ year. Get a free quote now…
Note: If you have a policy in force, you will need prior acts coverage. If so, email a copy of your current declarations page showing the prior acts date to info@balsigerinsurance.com.
To be eligible for the premium options shown below, the Responses to statements 1 through 7 must all be "True".
1) No owner, agent or member of the applicant company has had their license revoked, been investigated or been subject to any disciplinary action by any licensing board, real estate association or other regulatory body within the last 5 years.
2) No owner, agent or member of the applicant company has been cancelled, refused insurance or declined by an insurance carrier during the last 5 years (except due to loss of market or non payment of premium).
3) No owner, agent or member of the company is involved in appraisal services, property management, development or construction.
4) No owner or agent of the company has an exclusive listing agreement with any builder/developer.
5) The applicant's combined total gross revenues did not exceed $300,000 for the last three (3) year period (gross revenues are defined as all fees and commissions before expenses payable to employees and independent contractors).
6) The applicant and anyone to whom this insurance will apply is not aware of any professional liability claim or any acts, errors, omission or Personal Injuries which might reasonably be expected to be the basis of a claim made against them within the past 5 years.
7) No owner, agent or member of the applicant has provided services related to pre-foreclosed or bank owned properties that included involvement in any eviction procedures, delivering or negotiating cash for keys offers or property rehabilitation.
More info on Real Estate Agent E & O Insurance:
The overwhelming majority of real estate companies are small businesses. In fact, most are sole proprietorships, which means a single person handles everything. If you're a real estate professional, odds are that you'd run into major trouble if a lawsuit was filed against you. Indeed, a single lawsuit can devastate any small business, and Realtors are especially vulnerable. Even if the lawsuit is baseless or frivolous, you must pay to defend yourself and your business. If you can't afford to do so, you may have to shut your doors permanently. Errors and omissions insurance, or E and O insurance, can protect you as a real estate agent under such circumstances.
General Liability Insurance isn't Enough
As an agent, you probably already have general liability insurance and may even think you're all set. However, general liability insurance does not protect you against lawsuits that are filed as a result of the work you do. For example, if you are a home inspector and give a home a clean bill of health, but the new owners find a huge problem that you somehow overlooked, they could file a lawsuit against you. Without real estate e and o insurance, you will have to pay to not only defend yourself but also potentially for damages if you're found to be at fault.
How Errors and Omissions Insurance Works
Errors and omissions insurance is designed for Realtors and other professionals whose services could cause financial loss for clients. Sometimes, errors are made due to sheer carelessness. In many cases, though, they simply happen because everyone makes mistakes. In still other instances, perceived mistakes aren't the professional's fault at all, but they must still deal with the resulting lawsuit and pay legal fees to defend themselves. Few businesses can afford to fork over the money that's needed to defend such lawsuits, and fewer still can afford to pay for damages in the event that suits against them are won in court.
With E & O insurance, your defense costs, judgment costs and/or settlement costs are covered up to the limits of liability on your policy. Claims due to negligence, errors or omissions on your part are covered by this type of policy. As with any type of insurance, however, there are exceptions. Errors and omissions insurance does not cover damages resulting from criminal or dishonest acts or from bodily harm or death to another person. It typically doesn't cover damages you cause to another person's property.
When a Mistake Happens, You Want Insurance!
To err is human, as the saying goes. In our increasingly litigious society, frivolous lawsuits are all too common. How easily can you breathe knowing your business is just a single lawsuit away from complete ruin? There's no way to ensure that you or your employees will never make mistakes, and there's no way to stop a disgruntled client from filing an unfair lawsuit. E & O insurance typically comes with a very affordable annual premium, and the vast majority of real estate professionals agree that it's well worth the peace of mind that it affords. Don't let all of your hard work go up in smoke. Contact our office today to learn more about E & O insurance and what it can do for your business. Each policy is customized to suit your needs, so give us a call now.