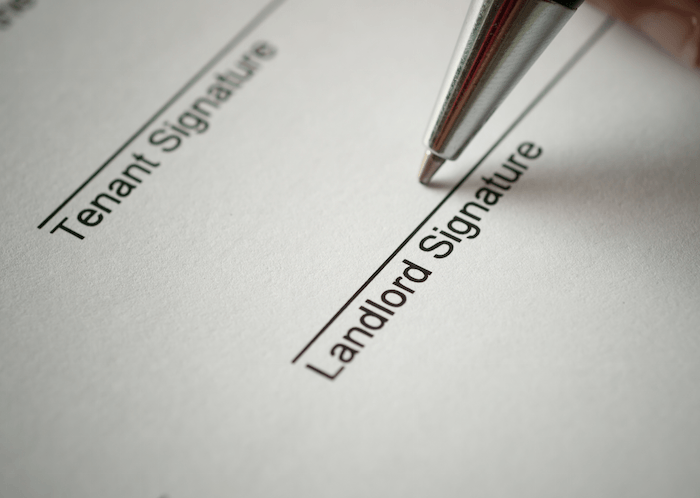 Landlord Insurance Coverage
Some landlords maintain multiple rental properties, and may even make a full-time living at it. Others enter the rental property business by accident—they buy a new house and discover they cannot sell the original home, they rent out a room to cover expenses, or they decide to rent out their primary residence while "snow birding" in Florida during winter.
Whatever the reason you became a landlord, you may be asking yourself, "Do I need rental property insurance?"
The answer, as you might have suspected is, "It depends."
Who Needs Landlord Insurance?
Do you live in the same home as your renter(s), or is it a separate residence? Do you only rent out your home for a few weeks per year, or is it a year round proposition? The answers to these questions determine whether you need separate rental property insurance or whether your homeowner's insurance policy will suffice.
Short-term Rentals
If you only rent your property out a few weeks of the year, then your homeowner's policy will probably offer enough coverage.
What constitutes a "short term" rental? It depends on your insurance provider, but four weeks per year is a good rule of thumb. If you collect rent for more than four weeks per year, you may be violating some clause of your homeowner's policy, and your provider could deny coverage should something happen.
Again, four weeks is simply a yardstick; to be certain, consult with Balsiger Insurance to find out whether your homeowner's insurance covers short-term rentals, and for how long.
Sharing a Home
If you share a home with your tenant, a homeowner's insurance policy should adequately cover you. Likewise, if you rent out a separate unit in your home, most insurance providers will allow you to endorse your homeowner's insurance with "Unit Rented to Others" coverage that handles that situation. As above, this might vary by provider, so be sure to check with your insurance company.
Long-term, Separate Property Rentals
However, if you rent out one or more separate properties for more than four weeks per year, you almost certainly need landlord insurance. Whether the property is an investment or a source of income, it is important that you protect its value against loss.
Types of Dwelling Policies
Most insurance providers offer three levels of "dwelling policies." These often have names such as the following:
• DP-1 (Dwelling Policy 1) – Most basic policy; covers fire, vandalism, etc.
• DP-2 – Broader coverage that protects against "named" perils, which can include fire and vandalism, as well as hail, windstorms, or even collision damage should a car strike your home
• DP-3 – Broadest policy; covers any peril unless specifically excluded
When choosing a dwelling policy level, consult with one of Balsiger Insurance's agents for advice as to what types of coverage make sense for your area.
Available Types of Rental Property Coverage
When choosing rental property insurance for landlords, numerous types of coverage are available to protect you against a variety of types of loss. Some of the most common coverages are described in the sections below.
Dwelling Coverage
Dwelling coverage is the most important type of coverage. It protects you against loss to your principal rental building and anything attached to it, such as a deck, solarium, or greenhouse.
Secondary Structure Coverage
Secondary structure coverage insures you against loss to other structures on the property that are detached from the residence, including garages, sheds, or barns,
Vandalism Coverage
Vandalism coverage is an add-on to your policy that helps cover the cost of repairs or replacements if vandals damage or destroy buildings, structures, or personal items used in or around the rental property. These items include lawnmowers, tree trimmers, and other tools and maintenance equipment.
Burglary Coverage
Similar to vandalism coverage, burglary coverage is an add-on that covers the costs of repairs to your structures and replacement of stolen personal items used in or around the rental property.
Liability Coverage
Liability coverage protects you against losses related to legal actions that arise out of an accident, injury, or other type of damage that occurs on your rental property. For instance, if a tenant injures himself in a slip and fall accident due to torn carpet, poor lighting, or uneven flooring, liability coverage typically pays for any judgment against you, as well as any legal costs you incur.
Medical Coverage
Premises medical coverage protects you against the cost of ambulance transportation, medical care, and follow-up treatments in the event that someone sustains injuries on your property. In the slip and fall accident mentioned in the previous section, liability coverage protects you against a lawsuit, while medical coverage reduces the likelihood of a lawsuit by covering the accident victim's medical treatment costs in the first place.
Loss of Rental Income Coverage
If a covered loss occurs and your tenants must move out, you need not lose out on the rents they would have paid. Fair rental income coverage protects you against the loss of rental income you would have otherwise earned if your rental property becomes uninhabitable. Typically, payments last up to 12 months while you repair or rebuild your rental property.
Construction Coverage
You can protect yourself against loss to your rental property even before it is ready for occupancy with "rental property under construction" coverage. This type of insurance is available whether you are remodeling an existing building or constructing a new one.
Ordinance or Law Coverage
While you are constructing, rebuilding, or remodeling a rental property, ordinance or law coverage can defray any unexpected costs associated with compliance. For instance, if municipal or state ordinances require alterations to your budget, ordinance or law coverage will keep you from going out of pocket.
Other Valuable Policies
The types of coverage listed above should protect you in almost every event. However, for the maximum protection of your investment, you should also consider the following types of policies.
Flood Insurance
Flood insurance covers damage to your property by floods. Floods are the most common natural disaster in the United States, so they are not included in most homeowner policies. You must purchase separate flood insurance, or add it as a rider.
Umbrella Insurance
Umbrella insurance is an extra liability coverage that adds an additional level of protection against lawsuits due to damage or injury once the original coverage limit is reached. It also covers you against other actions that might otherwise fall through the cracks, such as libel, slander, and invasion of privacy. It is an essential coverage for people with a lot of assets that would otherwise be vulnerable to loss in a legal action.
Protect Yourself and Your Assets
No matter the type or the number of properties you own, you should protect yourself and your assets against loss with an appropriate amount of rental property/landlord insurance. Unless you share a residence with your tenants or only rent your property out for a few weeks a year, a homeowner's policy is probably inadequate.
Conclusion
Choose an appropriate policy that protects you against burglary, vandalism, legal and medical expenses, and the cost to repair or rebuild the principal residence and any outbuildings. Construction coverage and ordinance or law coverage are useful during construction, repairs, and renovation, while flood and umbrella insurance protect you against perils that might otherwise fall through the cracks.
Balsiger Insurance offers rental property insurance for landlords in the following locations: Nevada, Arizona, Utah, Idaho, California, Oregon, Colorado, Wisconsin, North Dakota, Minnesota, Missouri, Pennsylvania, Ohio, Tennessee, Georgia, Illinois, North Carolina, Florida, Washington, and Texas.