Running a restaurant is not easy! It starts with getting the right restaurant insurance in place. Whether you own a single location in Las Vegas or Reno, or you have multiple locations throughout Nevada, Balsiger Insurance has the right restaurant insurance package just for you.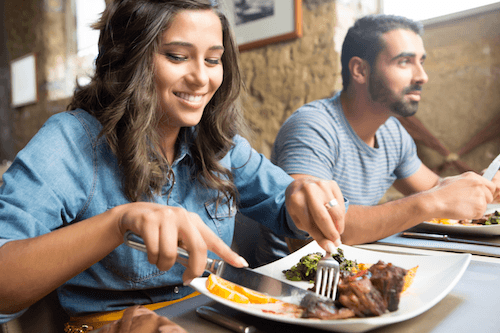 It's easy to measure your exposure for items you purchase such as tenant improvements, building costs, equipment, inventory, etc. Where our expert restaurant insurance advice comes in is when you have other exposures.
For example, what if:
An employee sues you for wrongful termination?
You have employees bring suit for violations of the wage and hour laws?
Someone hacks your credit card data?
Patrons suffer food poisoning?
Your delivery person using their own car gets in an at fault accident and causes serious injuries to the other party?
Your competitor brings suit for false advertising against your restaurant?
You suffer a major sewer back up?
Your refrigeration system fails and all of your product spoils?
The right restaurant insurance will let you sleep at night. All of the above and many other exposures are covered in our packages. Unlike many quote, bind, issue and disappear brokers, Balsiger Insurance will go through a detailed process to assess, discuss, analyze and negotiate pricing and coverage for you. If you're considering opening a food truck instead of a restaurant, you'll want to check out this article on food truck insurance.
Then we will review the options and help you make the best restaurant insurance choice for your business.
Restaurant insurance packages can fit many types of businesses including pizza shop, diners, fast food franchises, sit down franchises, fine dining, deli's, sub shops, those with delivery and take out.
Keep in mind restaurant insurance is more than just the BOP (property and liability package policy). You will want to consider worker's compensation, employee theft or crime coverage, EPLI (employment practices liability insurance), non-owned and hired auto liability, commercial vehicle coverage.
There are many optional endorsements that can be left off to 'save' you money on your premiums. In the end a few dollars of savings can cost you thousands in uncovered losses!
Balsiger Insurance also offers loss control services and can help you develop anything from employee safety manuals, return to work policies, checklists, as well as employee handbooks! All to help you reduce your risk and thus your insurance costs.