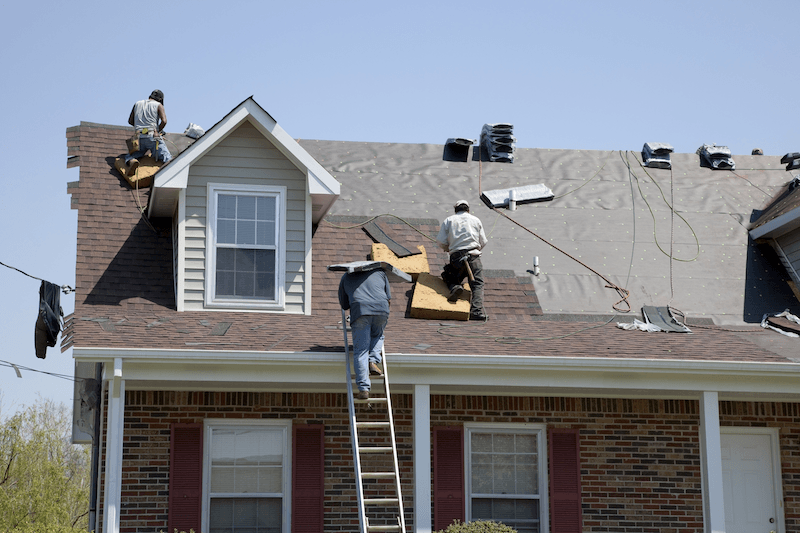 Residential & Commercial Roofers –
Liability & Worker's Compensation Insurance 
Tired of having your insurance costs through the roof! Balsiger Insurance can help. We have markets that target both residential and commercial roofing companies throughout our operating territory of Nevada, Arizona, Georgia, California, Oregon, Washington, Florida, Idaho, Utah, Colorado, North Dakota, Minnesota, Illinois, Tennessee, Indiana, Ohio, Pennsylvania, Missouri and North Carolina.
Balsiger Insurance can be your one stop shop for all of your insurance needs-General Liability, Bonds, Inland Marine for your equipment, Pollution Liability, Umbrella/Excess, Worker's Compensation, Builder's Risk and Commercial Auto.
Our target classes include:
Hot Composition/Hot Tar
New Roofs
Slate/Tile
Reroofs/Remodeling
Pitched Roofs
Metal/Aluminum
Flat Roofs
We will help make sure you have all of the endorsements you need for your certificates up front. And no more begging for certificates.
When you work with us we will also provide you with Risk Management Services to help keep your roofers insurance premiums down.
If you have had prior losses you still may be able to work with us!